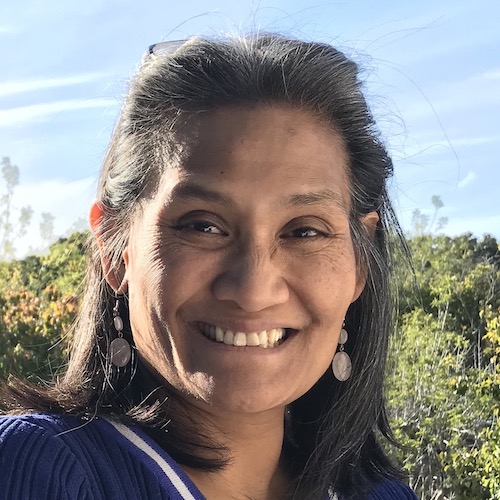 Monica S. Flores brings over fifteen years of experience as a project manager, web developer, engineering manager, digital products director, technical founder, and advisor to national and global teams. Most recent engagements include digital product director leading redesign for Green America, lead software engineer for the GIST Network (a project of Global Entrepreneurship Network for the U.S. Department of State), and product team lead for redesign at Ashoka Changemakers. She taught herself to code in 1999 and moved to Drupal in 2008, implementing agile methods since 2014.
As technical project manager at Lullabot, she supports teams on projects for Fortune 100 companies. She researches requirements and deliverables, executes on complex projectss, keeps timelines on track, communicates with clients, and explains processes, as well as helps identify functional specifications, determines and documents content types, user permissions, and reporting tools, and supports teams during buildout.
Author of the A Successful Woman's Handbook series, Flores is passionate about leadership, innovation, education, and technology. She writes, speaks, and presents on social justice, environmental sustainability, and entrepreneurship, and currently serves on the faculty for the Nonprofit Technology Network's Professional Certification, teaching "Developing Good Data Practices."
She advises emerging projects that build community, foster connectedness, and advance technology to create a better world. She's familiar with startups, serving as founder, A Successful Woman (2006-2012), and founding board member and interim executive director, Asian Pacific Americans for Progress (2004-2006).
Current highlights:

Coordinator, TechWomxn.com (November 2019)
Leadership Team member, DC FemTech (November 2019)
PTA VP Programs, Campbell School (September 2019)
Council Member, The Nook Online (February 2019)
Recipient, NTENny Award (December 2018)
The Wing Member (November 2018)
Board member, Green America (December 2017)
Editor & founder, FemaleFounders.Network (2015)
Consultant, 10K Webdesign, delivering 200+ web projects (2004-2014)
She received a B.S. from the Department of Agricultural and Biological Engineering at Cornell University and is currently based in the Washington, DC area.